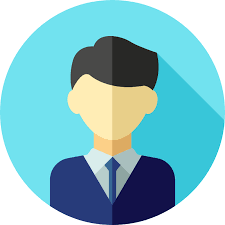 It's OK, We're With The Drone!
---
Industry Experience:









Rapid Aerial Imaging started in 2015 and one of the first in the US issued a 333 Exemption. Real estate honed flight skills so we could explore more challenging UAV operations. In 2016 we assisted the FAA/NTSB in two serious accident investigations. Motion pictures, TV commercials, commercial real estate, mapping/surveying, thermal imaging, building/infrastructure inspections, construction progress, pipeline right-of-way imaging followed. Operating safely and efficiently with the best equipment available equals the highest quality deliverables. When RAI accepts an assignment, we go with backup gear to overcome any unexpected contingencies and enough batteries and charging capability to fly non-stop, 24 hours/day. Our mobile base of operations is a complete communications hub, supported by a Cradlepoint ruggedized router/wifi providing a secure, high-speed broadband connection wherever we travel. What projects can we image for you?
---
Other Services:
Skills: Aircraft accident investigation
Insurance Available :
Portfolio
Columbus Ohio Airport Authority Volumetric Survey
Badges
---
---
Availability
Monday
Tuesday
Wednesday
Thursday
Friday
Saturday
Sunday
Pricing / Rates ($)
3D Modeling - 150/hr
Aerial Cinematography - 175/hr
Aerial Surveying - 135/hr
Aerial Surveying - 175/hr
Agriculture Drone Services - 125/hr
Asset Inspections - 150/hr
Damage Assessment - 145/hr
Event Videography - 145/hr
General Aerial Mapping - 135/hr
General Aerial Mapping - 145/hr
General Aerial Photography - 125/hr
LiDAR services - 250/hr
Photogrammetry Services - 145/hr
Pilot Training - 125/hr
Pipeline Right-of-way Imaging - Pre/Post Construction - 175/hr
Progress Monitoring & Reporting - 125/hr
Real Estate Photography - 125/hr
Roof Inspections & Surveys - 125/hr
Roof Inspections & Surveys - 145/hr
Thermal Imaging - 150/hr
Video Editing
Color Grading
Original Soundtrack
Voiceover - 225/hr
Video Editing
Soundtrack
Voice over available (+ talent expense) - 125/hr