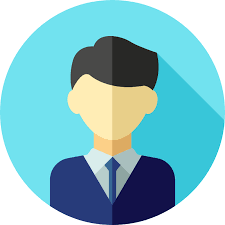 Get images you need without breaking the bank
---
Industry Experience:








Thanks to everyone looking at this profile because there is good value in these services. After representing adjusters and Big Insurance for seven years inspecting thousands of claims, it is time to offer more services that could not be given before. Adjusters who are looking for those roof damage photos and videos no longer have to look at "camera on a pole" shots. Get the photos of roofs from overhead without "flipping overhead" after spending hundreds of dollars for a roofer to go out. Are you a roofer or real estate agent looking for roof photos for your website or inspection? I'll photo and video in 4K any single building rooftop for $75 pending FAA approval (if needed) for the location you need. Are you a pool contractor looking for those "resort style" overheads of your pool projects? No problem! Any pool photographed and video in 4K for just $75! All recipients keep there unedited photos and videos on a USB included in the fee! If you have a special project, call me today and let's do a deal! info@b4uclaim.com or 657-258-8089. Servicing Orange County and within 120 miles. Also offering still photography inspections and real estate photography that won't break the bank. I use a Nikon D3300 with external flash that lights up like Angels Stadium.
---
Other Services:
Skills: Real Estate Photography, Roof Inspections, insurance, insurance claims, property damage, liability claims
Insurance Available : Yes
Portfolio
Los Angeles County, CA DJI Mavic Air 2
Availability
Monday
Tuesday
Wednesday
Thursday
Friday
Saturday
Pricing / Rates ($)
Asset Inspections - 60/hr
Construction Surveying - 99/hr
Damage Assessment - 75/hr
General Aerial Photography - 50/hr
Insurance claims investigations - 85/hr
Roof Inspections & Surveys - 75/hr
Custom Packages
Pool photography/videography
Price: 75/total
Deliverables: Pool contractors can attract more clients with resort style overhead photos and videos of their before/completed projects! Get your web site up to date and click or call today. Increase your client base without breaking the bank. Get 4K videography of your pools today!
Roof photography/videography
Price: 75/total
Deliverables: Are you a roofer who is getting calls to look at a roof and already in the middle of a project? Need to update your roof website with fresh overhead pictures and videos of your projects? Don't want to lean a ladder up against a $5-10 million dollar house just to have a look? Are you an adjuster working remotely and need photos/videos of roof damage right away? I will get overhead photos and videos without giving you a bill that will "flip you overhead!" Call or Click today! I will fly over most buildings for just $75. You get the unedited photos/videos on a USB and keep them! Videos recorded in 4K! Photos of the whole building in one frame plus closeups of tiles and damage are included!